Ora Nadrich
Here is Ora Nadrich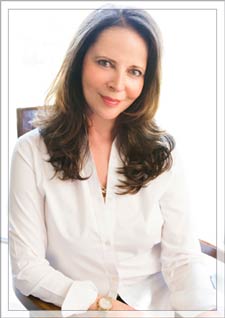 Here is her book
To purchase, this book, click on this link
In her book – Says Who? How One Simple Question Can Change the Way You Think Forever - Ora Nadrich delivers a very self-empowering message. Readers are led through a process that consists of seven easy steps and can help them deflect hurtful statements somebody tosses their way.
In a sense, her comments/ suggestions remain an extension of advice you have been given your entire life - Consider the Source. Don't let somebody's unsolicited and often invalid comments damper your spirit.
How Ora Came to Write this book:
The Story Behind the Story
Ever since she was a young child, Ora Nadrich, has been relentlessly curious about the thought processes that swirl through people's minds. And over the years her curiosity led her to become a therapist who trains clients to protect themselves from being devastated by negative remarks that are tossed their way. She wrote Says Who? How One Simple Question the Way You Think Forever in the hopes of spreading her message beyond her private practice.
Ora is a frequent radio guest, writer and featured Huffington Post blogger. The Huffington Post has included her essays in "GPS for the Soul" app and vertical. She has also led meditation seminars and developed/ facilitated workshop at local Los Angeles-area schools.
Ora's website is http://www.oranadrich.com/
An interview with Ora can be downloaded at this link http://www.artistfirst2.com/ArtistFirst_Harriet_Tramer_2017-06-21.mp3