Books to Purchase
To purchase any of these books, click on the link that is positioned beneath them.
Harriet Tramer
To purchase this book, click on this link
Family care giving is almost by its very nature stressful. How could it not be when you are supporting a vulnerable individuals, often without any real support? But having some essential information can help you to support your elder while you are simultaneously tending to your own needs. And that is exactly what Growing Up As She Grows Old is designed to povide.
Dr. Thelma Reese
You can purchase this book by clicking on this link .
This book has a strong message that will resonate with many readers: Your retirement can be the most exciting and fulfilling time of your life. It is just a matter of planning a strong course of action.
Noreen Renier
To purchase this book click on this link
Working as a psychic detective during the past several decades, Noreen has had some pretty amazing advetures. For example, she predicted the assassination of then President Ronald Reagan. She wrote this book to share her experiences.
Dr. Eboni Green

To purchase this book, click on this link
You might feel completely overwhelmed by a sense of isolation and confusion after somebody you have been nurturing, as a caregiver, dies. With time and determination, however, you can begin regaining your sense of equilibrium. That is the strong message that Dr. Eboni Green delivers in Reflections from the Soul: Acknowledge, Ruminate, Be Inspired, which she describes as being a soul map.
Jackie Kelm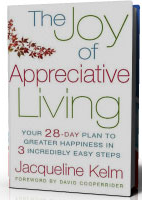 To purchase this book, click on this link
The Joy of Appreciative Living: Your 28-Day Plan to Greater Happiness in 3 Incredibly Easy Steps by Jackie Kelm delivers a strong message. Becoming more appreciative of the world around you takes a lot of discipline, not to mention determination. But it can pay off in big dividends: greater fulfillment and deeper relationships with the people around you.
Joy Loverde
To purchase this book, click on this link
Joy's book Who Will Take Care of Me When I'm Old? Plan Now to Safeguard Your Health and Happiness in Old Age constantly assures readers that you do not have to be the Warren Buffet of your generation to secure your Golden Years.

But you do have to be scrupulous about sticking to a financial/life plan that can turn out to be well worth the effort as it ensures that you can mature with dignity.
Dr. Greg Tefft
To purchase this book, click on this link .
Your Personal Life: Measuring What Your Specific Body Needs to Live Lean, Long, Strong & Better Real Science – Real Results details how people can boost their wellness on all levels by following a diet/ health regime designed just for them.
John Thibault
To purchase this book, click on this link
These days, millions of Americans want to effect political change but do not know how to go about achieving that objective. How to Change a Law: The intelligent consumer's 7-step guide. Improve your community, influence your country, impact the world can provide them with the guidelines they need.

David Nassaney
To buy this book, click on this link
David's wife, Charlene, suffered a massive stroke years ago that left her with permanent speech, mobility and other disabilities. And as he has helped care for her, he has taken seriously the need to set boundaries.
He wrote "It's My Life, Too! Reclaim Your Caregiver Sanity by Learning When to Say "Yes" and When to Say "No" to make other caregivers aware that they must also take steps to protect themselves.

Daryl Wein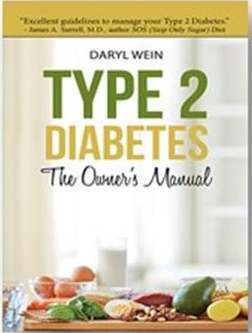 To buy this book, click on this link
Type 2 Diabetes The Owner's Manual delivers a strong message for diabetics. Being diagnosed with Type 2 Diabetes might be devastating but by following a strict - low carbohydrate diet - you can win the battle over that disease. And Darryl offers himself as being proof positive that being disciplined can accomplish a great deal for people living with that metabolic disorder.
Shannon Leavitt
To purchase this book, click on this link
In Learn to be Lean: A Yoga-Based Approach to Healthy Weight Loss, Shannon Leavitt stresses that achieving wellness involves much more than simply bringing down the numbers on a scale. Among other things, you must also practice mindfulness, being in the present as you carefully observe the world around you without being judgmental.
. Doreen Berts
To purchase any of Doreen's books click on this link
Children copy the behavior of older siblings and relatives, learning from them. Sometimes, however, the lessons they learn are not positive ones. This book helps them realize that they should not necessarily mimic everything they witness; a great volume for the family to read together.
Ora Nadrich

To purchase this book, click on this link
In her book – Says Who? How One Simple Queston Can Change the Way You Think Forever - Ora Nadrich leads readers through a seven-step process that help them deflect hurtful statements somebody tosses their way.
Her commonsensical suggestions remain an extension of advice you have probably been given your entire life - consider the source. Don't let somebody's unsolicited and often invalid comments damper your spirit.
Drs. Carol and Bill
To purchase this book, click on this link
When, for whatever, reasons, your brain begins working at a slower than normal pace, you can easily fall prone to worries and other negative thoughts. But as Dr. Carol Kershaw and Dr. Bill Wade explain in The Worry-Free Mind: Train Your Brain, Calm the Stress Spin Cycle, and Discover a Happier, More Productive You, you can work your way through this downward cycle by learning to control your mind, instead of allowing it to control you.